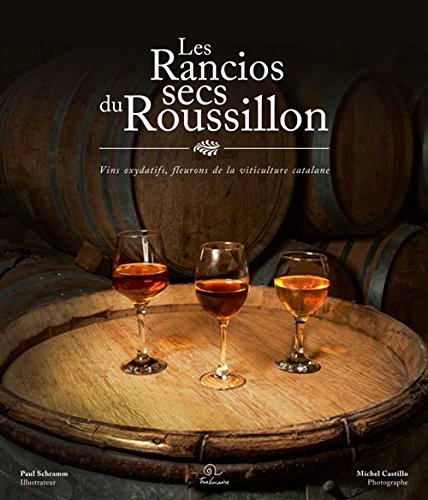 Roussillon Dry Rancios Wines – The history of a Catalan Treasure
A new book telling the story of Dry Rancios Wines is now available online, in French for the moment.
The dry Rancio is an oxidative wine, referring to a winemaking technique that exposes wine to air. Later forgotten, it is now experiencing a rebirth. All around the world, its unique taste has become a reference, making it the exceptional wine of Roussillon.
Throughout the book, the authors offer an extensive account of the dry Rancio, reveal anecdotes about the wine and the region, suggest food and wine pairings, describe the desire for recognition and share their struggle to obtain the IGP status (Protected Geographical Indication).  Illustrations by Paul SCHRAMM and photographs by Michel CASTILLO highlight the 32 producers of Roussillon Dry Rancio. This is the opportunity to know them better, and discover their know-how and manufacturing secrets!