Getaway in Roussillon : Rosé and women in the wine industry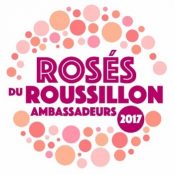 Throughout this second getaway in Roussillon, you will have the chance to meet many women working in the wine industry.
You will first encounter Frederique Vaquer owner of the centenary Domaine Vaquer founded before the First World War.
You also meet Aurélie Pereira, from Les Vignerons de Maury, only woman at the head of an AOP in Roussillon.
Finally, with 17 million bottles of rosé sold, learn about the distinctive features of Roussillon rosé presented by Cathy Sisquelle, from Château de Rey.
On this subject, 29 rosés have been selected to represent the region as Roussillon Ambassadors 2017.