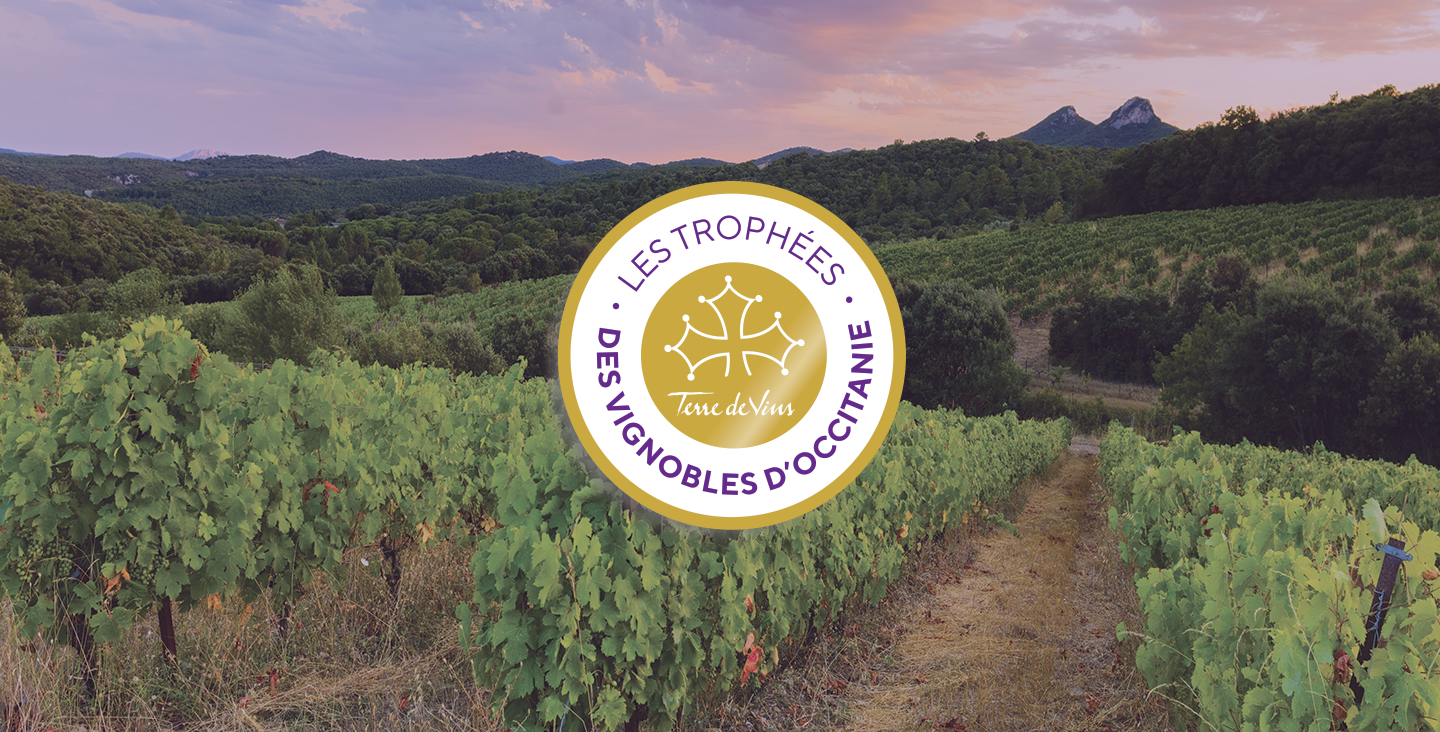 Occitania Vineyard Trophies
This year, in partnership with Terre de Vins Magazine, the four regional wine committees based in Occitania (CIVR, CIVL, IVSO, InterOc) launched a new initiative – Occitania Vineyard Trophies – to shine a spotlight on the domains, houses and négociants that have proven their excellence in one of the four following categories: Agro-environmental Commitment, Oenotourism, Wine Marketing and Territorial Dynamics.
At its very first gala awards ceremony held on June 13th, 32 winners, 8 from each wine region, won gold and silver medals in those four categories.
The Roussillon's four gold medalists are:
Domaine Cazes for Agro-Environmental Commitment: With its 220 contiguous hectares (543 acres) of vines, farmed according to biodynamic precepts since 1997, Domaine Cazes is a shining example of demanding and virtuous viticulture on a grand scale. A "microcave" open to the public since Fall 2018 is a true museum of biodynamics, explained simply and clearly.
Domaine Saint Thomas for Oenotourism: Imagine a perfect vacation in a cottage in the middle of an an Instagrammable vineyard, with a quaint little train nearby to take you to the charming seaside village of Argèles-sur-Mer and its beautiful beach. It's not a dream: Laurence and Pierre-Jean Savoldelli, the owners of the domain, have made it a reality. Their 3 cottages will soon become six – make your reservations now!
Vignobles de Constance et du Terrassous for Wine Marketing: This dynamic co-op (80 wine-growers working 1729 acres) has dusted off the old-fashioned "grandma's drink" image of Muscat de Rivesaltes by radically changing its packaging: the clear, cylindrical bottle and plexiglass stopper take this vin doux naturel into the spirits' universe, targeting younger consumers who are into cocktails and other trendy drinks.
Cave L'Etoile for Territorial Dynamics: This almost 100-year-old co-op started a crowd-funding campaign in 2018 to raise money to buy abandoned vineyards in the Banyuls and Collioure appellations. For 3000 euros per share, investors in Les Amis de L'Etoile (35 so far) not only get to feel good about saving this beautiful vineyard; they also receive a dividend: bottles every year from the co-op's entire range!