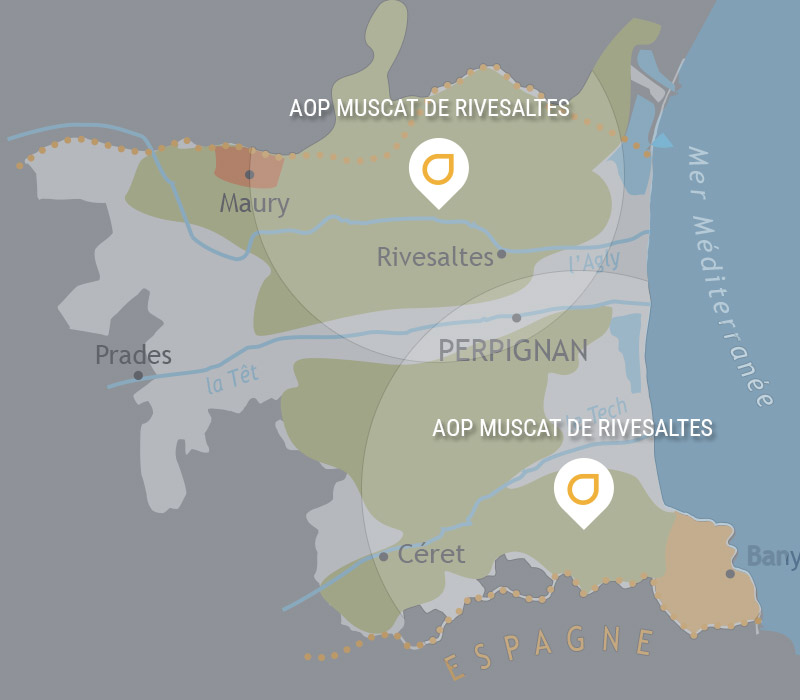 Give an extra twist to your dinner with PDO Muscat de Rivesaltes
Want to give an extra twist to your dinner? Try pairing an PDO Muscat de Rivesaltes with some Asian chicken noodle salad.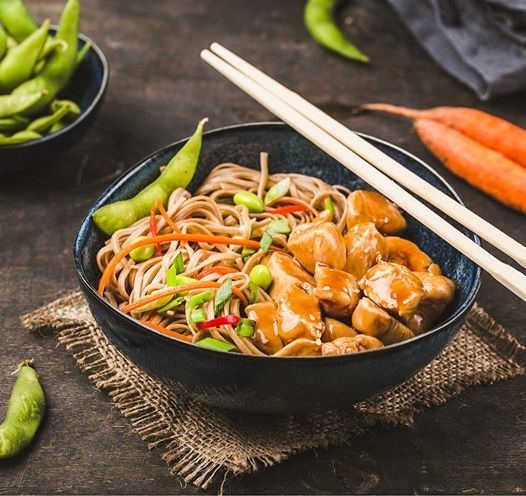 Ingredients
For the chicken:
2 bone-in, skin-on chicken breasts (or 2 cups of cooked shredded meat)
1 tablespoon vegetable oil
Kosher salt and freshly ground black pepper
For the salad:
10 ounces soba noodles (or spaghetti)
1 red bell pepper, thinly sliced into bite-sized pieces
4 scallions, white and green parts, thinly sliced
1/2 cup chopped salted peanuts
1/4 cup chopped fresh cilantro
1 tablespoon sesame seeds
For the dressing:
6 tablespoons soy sauce
3 tablespoons seasoned rice wine vinegar
2 tablespoons peanut oil
1 tablespoon Asian sesame oil
1-1/2 tablespoons creamy peanut butter
2 small garlic cloves, roughly chopped
1 tablespoon minced fresh ginger
1 tablespoon sugar
Steps
1. Preheat the oven to 350 degrees F.
2. Place the chicken breasts on a foil lined sheet pan. Rub the skin with vegetable oil and sprinkle liberally with salt and pepper. Roast for 35 to 40 minutes, until the chicken is just cooked. Set aside until cool enough to handle.
3. In the meantime, bring a large pot of salted water to a boil. Cook noodles according to package instructions, stirring occasionally so they don't stick. Drain and rinse well under cold water.
4. Make the dressing by combining all ingredients in a small food processor or blender. Blitz until mixture is smooth. (Alternatively, you can whisk all the ingredients together in a medium bowl; just be sure to mince the garlic and stir until peanut butter is completely dissolved.)
5. Remove skin from chicken breasts and shred meat into bite-sized pieces. In a large bowl, toss shredded chicken with noodles, dressing, bell peppers, peanuts, scallions, cilantro and sesame seeds. Taste and adjust seasoning if necessary. Serve immediately.
Credit: https://www.seriouseats.com/recipes/2011/07/asian-noodle-salad-with-ginger-peanut-dressin.html