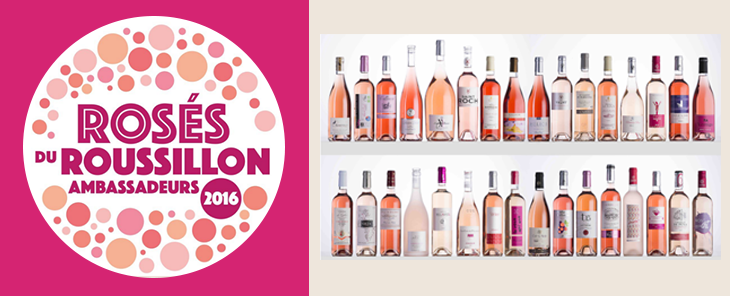 Roussillon 2015 Rosé Ambassadors
A panel of experts designated a selection of 32 rosé wines of the 2015 vintage to embody Roussillon's excellence in this iconic summer beverage. Composed of wine retailers, sommeliers and educators, the jury, chose 18 Côtes du Roussillon, 5 Collioure and 9 IGP Côtes Catalanes from the 106 samples they tasted blind.
With their palette from light pink to fuschia, these wines express the wealth and diversity of Roussillon Rosés. These seductive Rosés will be ideal companions for aperitifs and will pair perfectly with fresh or lightly spiced dishes.
Two of these Roussillon Ambassadors are imported in the US:
Arnaud de Villeneuve's IGP Côtes Catalanes Rosé Magnum 2015 is imported by USA Wine Imports.
Domaine Lafage's La Grande Cuvée Rosé 2015 is imported by European Cellars