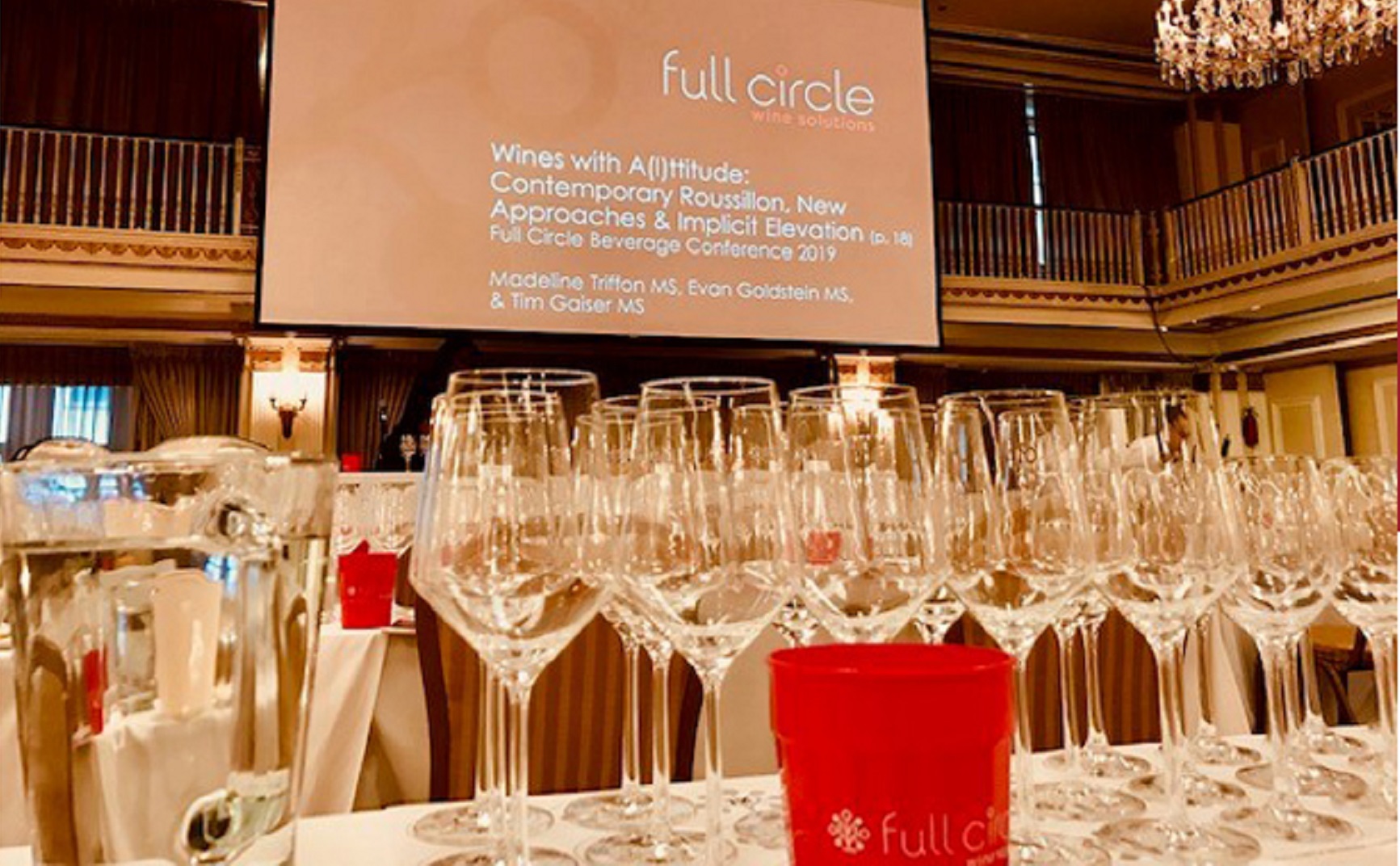 Wines of Roussillon at BevCon 2019!
Wines of Roussillon was a Gold Sponsor at the 5th Annual Full Circle Beverage Conference held September 4-6 at the Drake Hotel in Chicago. 100+ buyers from across the US were treated to a dedicated Roussillon seminar on September 5th and were able to taste many other wines from the region during the Grand Tasting.
■ The seminar: "Wines with A(l)titude: Contemporary Roussillon, New Approaches & Implicit Elevation" led by Tim Gaiser MS, Evan Goldstein MS and Madeline Triffon MS, took participants through the entire range of today's Roussillon wines – 12 wines in all, featuring three dry whites (Côtes du Roussillon blanc, IGP Côtes Catalanes, Collioure), five dry reds (Maury Sec, Collioure, Côtes du Roussillon Les Aspres, IGP Côtes Catalanes, Côtes du Roussillon Tautavel), two white Vins Doux Naturels (Rivesaltes), and two red Vins Doux Naturels (Banyuls and Maury).
■ Seven different importers showed their Roussillon wines at the Grand Tasting.