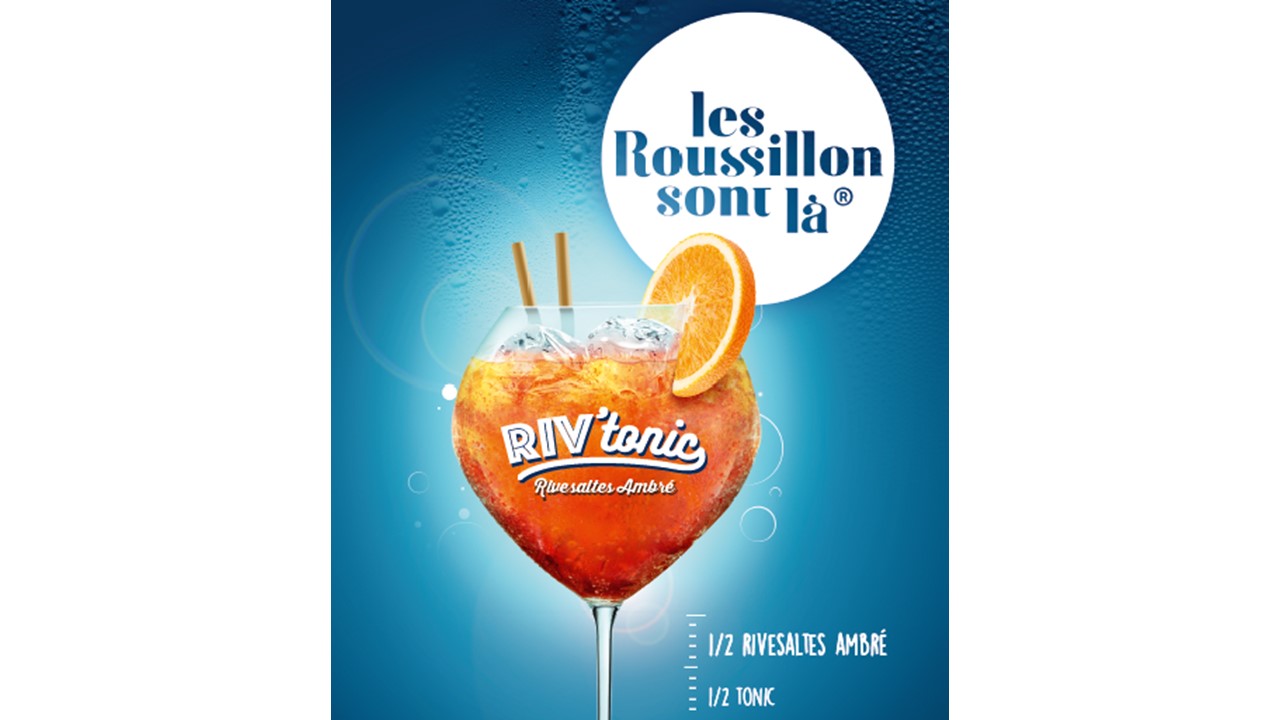 Riv'tonic: THE cocktail from Roussillon
This iconic cocktail based on Rivesaltes Ambré will make you live a sparkling, ultra-fresh summer.
With notes of citrus fruit and a hint of bitterness, it is made with Rivesaltes Ambré, a Roussillon Vin Doux Naturel recognised as a protected designation of origin since 1936, and tonic. Ultra-refreshing, lengthened with a little crushed ice and embellished with a slice of orange, it is the perfect drink to enjoy during an evening with friends!
AMBER RIVESALTES
The key ingredient of the Riv'tonic is Rivesaltes Ambré. Rivesaltes Ambré is a Vin Doux Naturel from Roussillon, aged in an oxidative environment for at least three years. Its amber color is coppery with golden reflections. On tasting, one finds notes of candied oranges, gingerbread, dried fruit, caramel and sweet spices. When young, the Rivesaltes Ambré also reveals itself as a simple and authentic ingredient to serve as a cocktail base for both short and long drinks. Its aromatic richness brings pep to contemporary cocktails!
Discover our Vins Doux Naturels